Attorneys
A native Atlantan, Ted has practiced law since 1995.
Ted began his career in the real estate business as a title examiner, gaining experience with both residential and commercial transactions.
Ted graduated from The Westminster Schools of Atlanta and received his undergraduate degree from the University of Georgia. He attended Emory Law School and graduated from John Marshall Law School, Magna Cum Laude.
Ted works with The Neighborhood Assistance Corporation of America ("NACA"), a non-profit, community advocacy and homeownership organization. NACA's primary goal is building strong, healthy neighborhoods in urban and rural areas nationwide through affordable homeownership.
Since 1998 Ted has closed over 2500 loans with NACA, making the dream of homeownership a reality for thousands of working people.
~ More on Ted ~
A father of three sons, Ted keeps busy attending their sporting events. He also enjoys sharing fishing, hunting and hiking with them.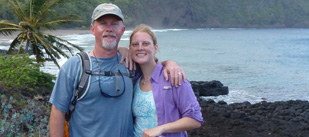 Ted and his wife Kristen enjoy traveling in their leisure time. They also share a passion for live music and outdoor activities.
Professional Bio
Present: Partner, Smith Cavin & Corbin, L.L.C.
1995-2013: Smith Ronick & Corbin, L.L.C.
1987-1995: Title Examiner, Smith Ronick & Corbin, L.L.C.
John Marshall School of Law--Magna Cum Laude--1994
University of Georgia--1987
Testimonial
" Thanks for your professionalism and continued excellent customer service!"