A Legal Legacy
It was 1964, and in a small suburb of Atlanta the graduating class of Avondale High School was dreaming of the future.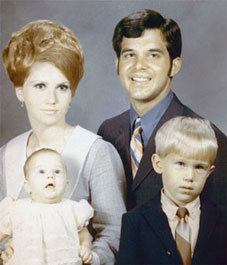 Richard Theodore Smith and Sherri Ann Payne Nash were high school sweethearts who met in the 9th grade. Like many of their friends and classmates, the couple soon found themselves raising a family while embarking on life and careers of their own.With an interest in real estate law, Richard found work as a title examiner with the firm of McCurdy, Candler & Harris. After receiving his degree from Emory School of Law, in 1974 Richard joined the firm of Hansell, Post, Brandon and Dorsey as an associate.
A rising star at Hansell Post, Richard was named firm partner in 1978. Not one to rest on previous achievements, he was already looking ahead to his next goal. In 1981 Richard founded the law firm that would come to be known as Smith, Ronick & Corbin.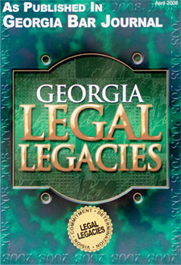 During those hectic early years Richard and Sherri were also raising a family. With Richard building his legal career, Sherri focused on creating a home and overseeing the couples three young children. "I had studied to work as an interior designer" says Sherri. "But after the birth of our youngest daughter Lori I had my hands full at home".
Their first child, Richard Theodore Jr. "Ted" recalls learning of his fathers chosen profession at an early age. "When dad and his friends got together the discussion of law was a frequent topic". So it came as no surprise when Ted followed in his fathers footsteps. He started running title examinations at an early age, then began his pursuit of a law degree at Emory University. In 1994 Ted graduated Magna Cum Laude from John Marshall Law School.
For daughter Kristine, the route to her legal career was not quite as direct. "I originally intended to pursue a psychiatric degree," says Kristine. "While attending Furman I was required to take a course in law and was surprised at how much I enjoyed it." While admitting to an appreciation of the legal profession, Kristine was also contemplating a move to the west coast. "I wanted to see another part of the country and finish my degree out of state." Her search led Kristine to San Diego where she received a law degree from California Western School of Law. An added benefit of her days at CWSL was meeting her future husband, fellow law student James Cavin.
After graduating, the couple returned to Atlanta to pursue legal careers and begin a family of their own. While Kristine's three young sons are in the early days of academia, Ted's three boys are nearing graduation and considering college pursuits of their own. While none have announced degree goals, the legal field is always a possibility.
In 2014 the Avondale graduating class held their 50th reunion. That same year Richard and Sherri Smith celebrated their 50th anniversary. Today they are the proud grandparents of nine wonderful grandchildren. And the prospect of future attorneys adding to the Smith Legal Legacy are very bright indeed.