Attorneys
Caption
Jeff is born and raised in Atlanta, but has spent the majority of his adult life living in Chicago, Illinois. After a stint at the law firm of Corboy & Demetrio, PC, in Chicago, Jeff went on to became an online pioneer. He co-founded JobsOnline in 1998, and served as executive vice-president of sales and business development. Jeff was integral to generating millions in monthly revenue and making JobsOnline one of the top-10 sites in monthly web-traffic rankings. JobsOnline, now part of Acxiom Corporation (Nasdaq: ACXM), remains a Media Metrix Top 100 Internet company.
Seeing an opportunity to create targeted online marketing, Jeff turned his focus to the business-to-business sector. In 2001, he co-founded and became executive vice-president of acquisitions at online-marketing services firm CustomOffers. CustomOffers was sold in 2002 to The Mosaic Group
From there, Jeff co-founded and became executive vice-president of data operations at ConsumerBase, a leading data-enhancement company catering to the direct marketing industry. He steered ConsumerBase's new product development, and nurtured strong data-license and list-management partnerships with leading direct marketing companies.
Jeff then went on to co-found PartnerData where he served as executive vice-president and general counsel, directed email operations, network operations and data-licensing efforts for the company. Jeff recently returned to both his personal and professional roots when he moved back to Atlanta and continued his practice of law with the firm of Smith, Cavin and Corbin, LLC where he concentrates on representing purchasers, sellers, lenders, developers, investors, and businesses in a variety of residential and commercial real estate transactions.
~ More on Jeff ~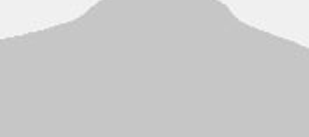 Jeff lives in the Morningside area with his three daughters. He is active in community and school organizations and enjoys listening to live music, gathering with friends and taking advantage of Atlanta's great year-round climate to nurture his craving for outdoor activities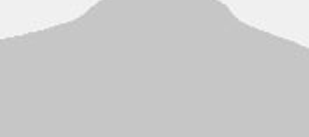 Jeff graduated from Loyola University of Chicago with a Bachelor of Arts in Political Science. He holds a J.D. from the Chicago John Marshall School of Law, and an M.B.A., Management, from Loyola University of Chicago.
Professional Bio
Present: Attorney, Smith Cavin & Corbin, L.L.C.
2012 – 2015: Founder/President; TargetRealMedia, L.L.C.
2004 – 2012: Founder/EVP/General Counsel; PartnerData, Inc.
2003 – 2004: Founder/EVP - Data Operations; ConsumerBase, L.L.C.
2001 – 2003: Founder/EVP - Acquisitions; CustomOffers, L.L.C.
• 1998 – 2001: Founder/EVP - Sales, Business Development; Toplander, LLC/JobsOnline.com
Testimonial